Trogir is situated in the center of Dalmatia, on the eastern coastline of Adriatic sea. The heart of Trogir is small island laying between the gentle hills on the mainland and the coast of the Island of Ciovo and it has twelve thousand citizens.  Trogir (Italian & Dalmatian: Traù, Latin: Tragurium, Greek Tragurion, etc) is a historic town and harbour on the Adriatic coast in Split-Dalmatia County. It lies 26 kilometres west of the city of Split. Since 1997, the historic centre of Trogir has been included in the UNESCO list of World Heritage Sites. Trogir is the best-preserved Romanesque-Gothic complex not only in the Adriatic, but in all of Central Europe. Historical city core,with about 10 churches and numerous buildings from the 13th century. The city gate (17th cent.) and city walls (15th cent.) The Fortress Kamerlengo (15th century) The Duke's Palace (13th century) Cathedral of St. Lawrence(John) and etc.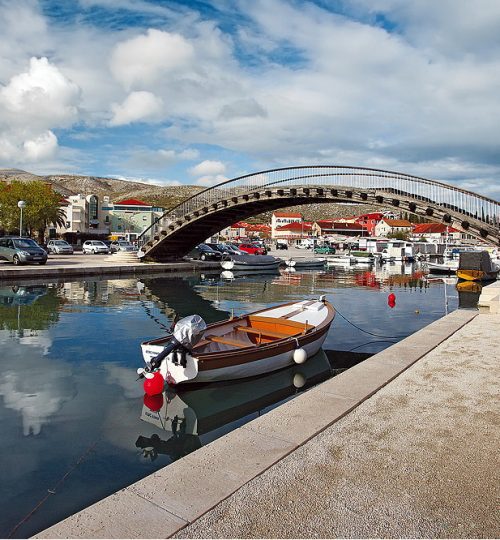 Čiovo island is located near UNESCO protected town of Trogir. Okrug Beach is the most popular beach on Trogir riviera. Located 2.5 km from Trogir center. Two kilometers long of a fine gravel beach is also called Copacabana because of its popularity. Many beach bars and few restaurants keeps this place alive through the night aswell. There is also a water-sport center with the complete water sports offer for your active summer days. Super markets, bakery, newspapers stands, restautrants will make your vacation very pleasant and unforgetable.
Would you like to visit Trogir?
For any questions related to the place or about apartments feel free to send us email/sms or without any expenses just send us viber/whatsapp message or simply call us.